Give Your Vacay an Upgrade with Royal Caribbean
Every moment is elevated at the exclusive Coco Beach Club® at private destination Perfect Day at CocoCay. Drift along the finest line between poolside and seaside. Savor new flavors. And don't lift a finger for any desire. This tropical paradise is where luxury meets Caribbean cool. And you can only experience it with Royal Caribbean®.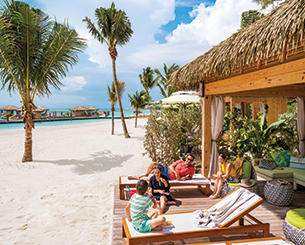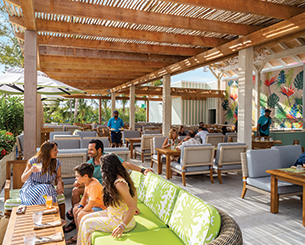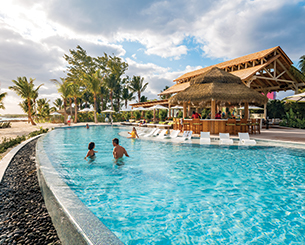 OVERWATER CABANAS
With a visit to Coco Beach Club, you're in for way more than an ordinary beach day. We're talking next level chill. Bring a bit of Bora Bora to your getaway in the first overwater cabanas in The Bahamas. In fact, make yourself at home and soak up ocean views in every direction. Unwind on an overwater hammock for two, then slide into the sea from the serenity of your sanctuary. Your cabana attendant will tend to your every need, like bringing you your favorite beachside drinks and delicious bites so you can refuel with ease.
BEACH CABANAS
If you prefer to keep home base on powdery sands, you can still soak up boundless blues from your very own beach cabana. Doze off to the rhythm of the waves and the warm whisper of the sun on your skin. And these cabanas also include personal attendants to cater to your desires.
POOLSIDE POSING
All Coco Beach Club guests enjoy the privileges of the central clubhouse, complete with a beachfront infinity pool. Relax in a daybed or in-water lounger with poolside drink service at hand. There's no better place to enjoy some zen in style.
CLUBHOUSE DINING
Whet your appetite with the best of land and sea, served up just steps from the ocean. Make your way to the clubhouse restaurant for a top-notch, complimentary dining experience that offers fresh lobster, grouper, and filet mignon — plus a selection of salads and starters.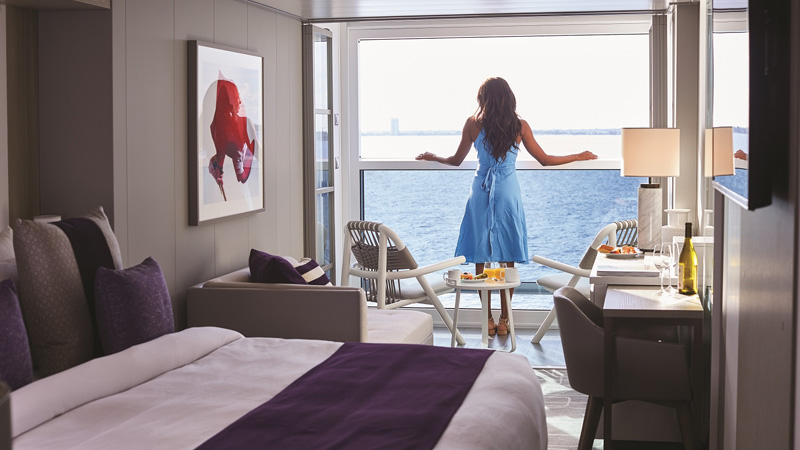 Book an oceanview stateroom or higher and receive $75 Onboard Credit
Vacations should be effortless from the start.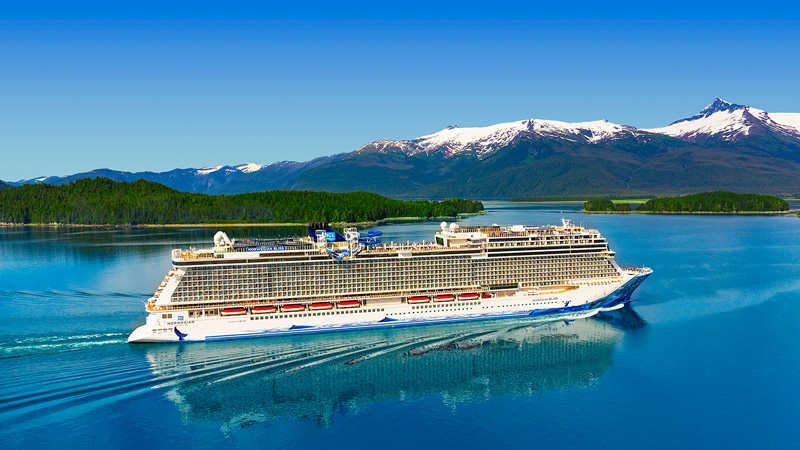 30% Off + 5 Free Offers!
Feel free to let the outside in. Explore the Last Frontier on the youngest and most modern fleet in Alaska.